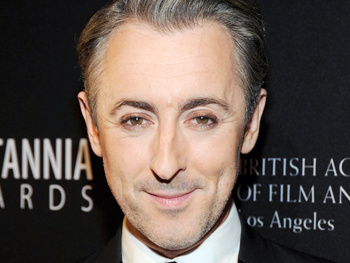 Biography
Scottish-born actor Alan Cumming won a Tony for his inventive portrayal of the Emcee in Cabaret before headlining Design for Living, The Threepenny Opera and Macbeth on Broadway. His film and TV credits include The Good Wife, Eyes Wide Shut, Spy Kids, X2 and The Anniversary Party, which he co-wrote and directed with Jennifer Jason Leigh.
Videos
Cabaret Star Alan Cumming on His Media-Savvy Mom, Dancing with Mormons & Spinning the Spice Girls for Emma Stone
Tony winner Alan Cumming talks about his new memoir, his dream projects and what it's like to return to Cabaret.
Other Videos