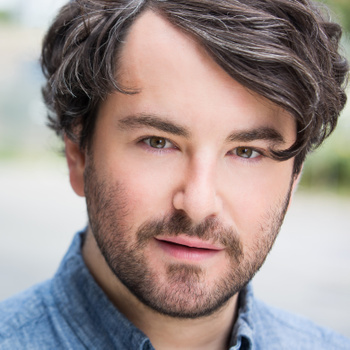 Alex Brightman
Photo: O&M Co
Biography
Alex Brightman received a 2016 Tony nomination for his uproarious role as Dewey in Broadway's School of Rock. His other Great White Way credits include Big Fish, Matilda, Wicked and Glory Days. As a writer, he has penned Make Me Bad (music & lyrics by Drew Gasparini), Everything In Its Place: The Life and Slimes of Marc Summers, and The Whipping Boy (music & co-lyrics by Drew Gasparini), an upcoming musical adaptation of the award-winning novel.
Videos
School of Rock Star Alex Brightman on Getting Recognized at Duane Reade, Comparing ALW to Tupac & Staying 'Perfectly Out of Shape'
School of Rock Tony nominee Alex Brightman talks about being upstaged by kids, his beer and nachos diet and his dream for Tony night.
Other Videos